---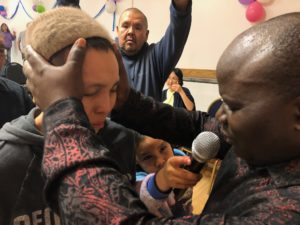 Want a big blessing? Learn to tithe to your Church? A big opportunity is giving to United International Moravian Ministry group (UIMM).
UIMM's vision is "Equipping, Empowering & Sending". It's discipling new and younger believers, and anyone, God is calling to go to the ends of the earth.
UIMM has many financial needs to do the Lord's work, which we would like you to partner with us. There is need for food for pastors, pastoral support, travel dollars, church building, vehicle acquisition, and assuring that UIMM continues to make a positive impact where-ever the Spirit of God leads.
For those of you online, we encourage you to give at www.alaskamoravian.com. Here you will find a donation button on bottom of homepage. For those that desire to send a check, please send to United International Moravian Ministry, 624 W. International Airport Rd, Anchorage, Alaska 99518.
UIMM is a 501c3 non-profit so we will issue end of year giving statements.
If you have any questions, please do not hesitate to contact Bishop William Nicholson at (907) 240-8102.
PLEASE NOTE THE BIG NEEDS as follows for September 2020 – December 2020:
Honduras – purchase land for church, vehicle, building materials, food for pastors
Africa – building materials, medical, travel dollars, bicycles for pastors, chairs, hand tractor
Bishop Nicholson trip to Honduras to consecrate new bishop Missionary
Trip to Arizona to reach Indian Reservations
Missionary Trip to Philippines for outreach
Outreach Trip to Cuba Administrative
Trip to Nairobi, Kenya Missionary
Trip to Five Alaskan Native villages that are pastorless