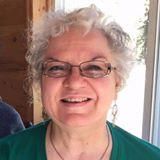 COME ON DOWN FOR SPIRITUAL AND ALSO EARTHLY FOOD!!!
Reminder for those that desire good solid bible teaching (and information on Revival, a book by Sister Gwen Shaw), prayers for healing, food and fellowship with The Rev. Dr. Judith Lewis-Wahlunga of His Hands of Service Fellowship. You are invited to attend from 11 am – 3 pm every Thursday at corner of Arctic Blvd and International Airport Rd.
The formal place of meeting with Sister Judith's group is a fellowship hall at 624 W International Airport Rd. This is the same place where the United Alaska (International ) Moravian Ministry group and the Anchorage Moravian Church has its offices.
If you have a question about this gathering call Sister Judith at (907) 345-5944.
NOTE:  His Hands of Service is a church fellowship/ministry that is partnering and under United Alaska (International) Moravian Ministry Group.